Embracing both manual massage techniques and energy work, I offer affordable, integrative and individualized bodywork sessions in a warm, friendly environment in the heart of Stone Ridge, NY. The sessions are relaxing, revitalizing and transformative to help you release tension, recover from injury and chronic pain, and find relief from stress.
My massage therapy sessions incorporate Swedish, deep tissue, Trager, connective tissue and trigger point techniques. I also specialize in Craniosacral Therapy and Zero Balancing which are gentle and deeply nourishing clothes-on treatments which relax and calm the body-mind, promoting physical, mental, emotional and spiritual well being. They strengthen your body's ability to take better care of you.
The challenges of everyday life can be met with more vibrancy and presence when you are more relaxed and less stressed. Touch is a vital tool for health and healing.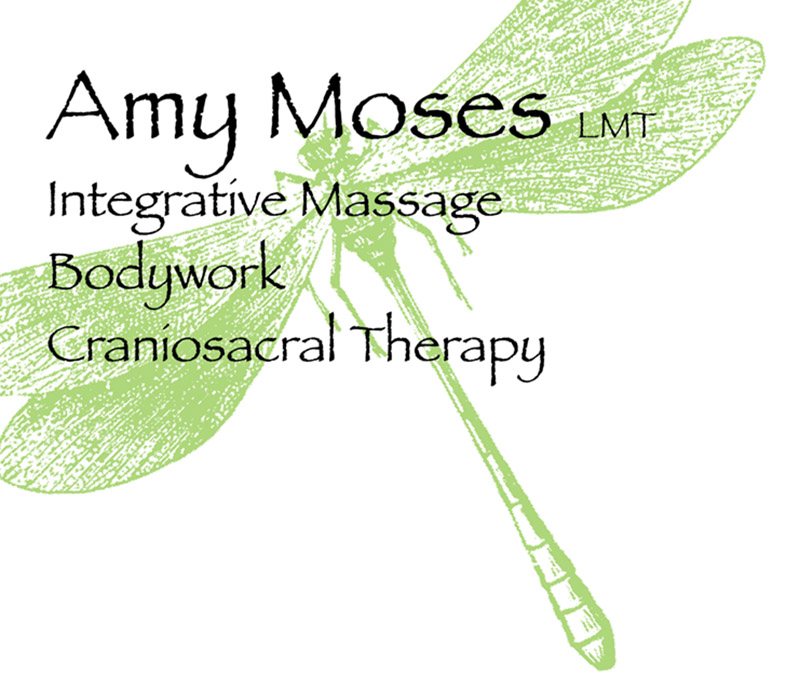 ---
Amy is a nationally certified and New York State licensed Massage Therapist who received her training from the Finger Lakes School of Massage in Ithaca, New York. Amy also holds a Bachelor of Architecture degree from Virginia Polytechnic Institute and State University and continues to freelance in the design field.